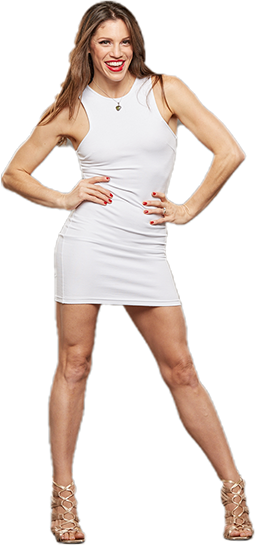 Originally from the Washington DC area, Melissa started training in classical ballet at the age of 12. After only 6 months of ballet, she was accepted into the residency program at the illustrious Dance Theatre of Harlem. After several months of studying with Dance Theatre of Harlem, she was quickly accepted into The Washington Ballet on a full scholarship.
During her three years with these two world renowned companies Melissa's training and focus was solely on ballet. She continued training with both companies until deciding that the skills she acquired had laid a foundation that would enable her to venture into other dance disciplines and performance. From there Melissa has found herself on stage performing musical theatre in national tours of "CATS" and "Fame the Musical"; touring the world with pop icons such as Lady Gaga and A.R. Rahman; on television in shows such as "Selfie", "Dancing With the Stars", "SYTYCD", and more; in featured films "Ted 2", "Step Up", "Gnomeo and Juliet", and "Gone With the Bullets"; and in music videos with Taylor Swift, Robin Thicke, and appearing in several of Lady Gaga's most popular videos including a featured role in Marry The Night where Melissa's classical ballet training was spotlighted.
Melissa believes that to truly understand and master ballet you don't need the "perfect ballet body." Instead you need a solid comprehension of the foundation, a focused mind and an understanding of how your own body works. With those things Melissa believes, "anyone can execute ballet beautifully." Melissa encourages her students to come to class prepared with an open mind, an open heart and ready to "Get DOWN". Dancers leave class inspired and excited about the art of ballet. Ballet can be incredibly fun, and Melissa can show you the way!